These heavy duty CNC Vertical Turning Centres are divided into two ranges, the VTC EVL - a single column construction and the VTC - a bridge type for larger diameters.
The VTC EVL Range consists of two models, the 12 and 16, with machining capacities of 1600 and 2000mm in diameter and heights of 1200 and 1600mm respectively. Standard controller is Fanuc though other options are available.
The VTC Range consists of five models in this range of heavy duty, bridge type machine, all with ATCs with some models available with optional 'C' and 'Y' axes. Table diameters range from 3000 – 4000mm diameter with maximum turning diameters up to 4400mm and turning heights up to 2300mm.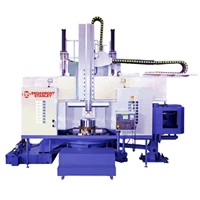 Click here
for full product list.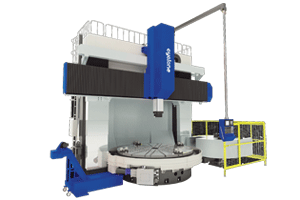 Click here
for full product list.